The ITN "The History of Human Freedom and Dignity in Western Civilization" is a research collaboration between 6 universities and 9 non-academic partner organizations across Europe. The project will trace the historical roots and transformations of the modern conception of humans as dignified and free beings, especially as met with in theological and philosophical traditions.
The ITN has two major aims: To train ESRs and to investigate the philosophical and theological traditions behind the modern Western conception of humans as free, valuable, and dignified beings, and how these traditions developed chronologically and geographically. The network will focus on the reception and assimilation of the theological ideas expounded by the church father Origen from the 3rd century Alexandria. He argued, among other things, for human freedom, dignity, and capacity to master sin, but his views lost to those of Origen's mighty opponent – Augustine of Hippo – whose conception of humans was based on the doctrine of original sin, and who emphasized a predetermined fate, no free will, and human servitude.
Follow the link to read more about the project and the individual PhD positions:
Read the full project description
READER ON RELEVANT THEORIES
Christian Jaque Stub has written a Reader on reception theory and social network theories for all the ITN participants - and for others interested in the subject.
Download it here.
The ITN is a collaboration between Aarhus University, Westfälische Wilhelms-Universität Münster, Martin Luther Universität Halle-Wittenberg, Università Cattolica del Sacro Cuore, Univerzita Karlova v Praze, and University of Reading.
The ITN also cooperates closely with nine non-academic partner organizations: Mohr Siebeck Verlag, Franckesche Stiftungen zu Halle, Verlag Walter de Gruyter, Lutheran Church of Middle Germany, Dean and Chapter of Canterbury, Aschendorff Verlag, Dar al-Kalima College of Arts and Culture, The Diocese of Pécs, Christian Heritage Institute, and Etikos Aps. The entire ITN is supported by a Scientific Advisory Board (SAB).
Read more about the SAB, partners and beneficiaries
In addition, we have established fruitful collaborations with a number of external researchers and other networks - find them here.
Finally, 14 ESRs are engaged in the ITNs research. You can read more about them on this page - here you will also find the trailer to the upcoming movie about Freedom, created by one of the ESRs.
2019.02.14 | Education news
We have been fortunate enough to establish a collaboration with Benedict Ryan, head of research of the British think tank Theos. This article introduces the work of Ryan and Theos and illustrates why this collaboration is valuable to the ITN and our ESRs.
2019.02.13 | Events, Knowledge exchange
In April 2019, the ITN and Aarhus University will host a seminar on Origen and political theology with both contemporary and ancient perspectives. Everyone interested in attending and/or giving a short paper is welcome.
2019.02.13 | Knowledge exchange
In August 2018, the final ITN network-wide seminar took place in Münster. The seminar focused on papers and presentations by the ITN ESRs and other PhD fellows of their latest research.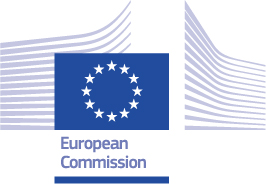 This project has received funding from the European Union's Horizon 2020 research and innovation program under the Marie Skłodowska-Curie grant agreement No. 676258.
Program: H2020 ITN-HHFDWC-676258
Participants: 14 PhDs, 6 universities and 9 non-academic partner organizations
Period: 48 months
Grant: EUR 3,651,149
Starting date: January 1, 2016
Countries: DK, DE, IT, CZ, GB, IL, HU
Coordinator: Aarhus University, Denmark

Professor with Special Responsibilities