Benedict Ryan - New member of our Scientific Advisory Board
We have been fortunate enough to establish a collaboration with Benedict Ryan, head of research of the British think tank Theos. This article introduces the work of Ryan and Theos and illustrates why this collaboration is valuable to the ITN and our ESRs.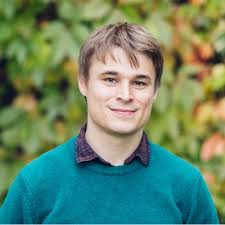 Benedict Ryan - New member of our Scientific Advisory Board
To ensure the highest possible quality of the ESRs' education and training, the ITN works together with a Scientific Advisory Board, consisting of external experts from the non-academic and academic world who, among other things, contribute with advice and knowledge on the ESRs' future careers. Last year, we invited Benedict Ryan, Head of Research of the British think tank Theos to join the board, and he kindly accepted.
Benedict Ryan holds degrees in European politics and in Theology and Religious Studies. He is the editor of the book Fortress Britain? Ethical Approaches to Immigration Policy for a Post–Brexit Britain (2018) and has published reports on a range of topics such as EU, the Catholic charity sector, and mental health.
Theos' work centres on the relationship between religion, politics and society in the contemporary world. Research is the foundation of their work, but one of Theos' main aims is to engage stakeholders and stimulate debates through events and commentary. Being an influential voice among politicians, policy makers, academics and in the media, Theos and Ben Ryan can thus contribute with invaluable insights to our ESRs on how to use their research skills in the non-academic world and how to reach and influence a great audience when communicating their messages to key stakeholders.
Ryan has already been a very fruitful and engaging resource. In August 2018, he treated our ESRs to a session on dissemination and outreach, which included a lecture entitled Outreach and Dissemination: Freedom and Dignity as Important Aspects of Contemporary Political and Social Life in Europe. Among other points, the lecture illustrated important links between the ESRs' academic work and the political and social spheres. On the upcoming seminar in Aarhus, Ryan will open the festivities with a lecture entitled Populism, values and identity: religious and political engagement in contemporary Europe. Follow this link to read more about the seminar.