Highlights from our last network-wide seminar
In August 2018, the final ITN network-wide seminar took place in Münster. The seminar focused on papers and presentations by the ITN ESRs and other PhD fellows of their latest research.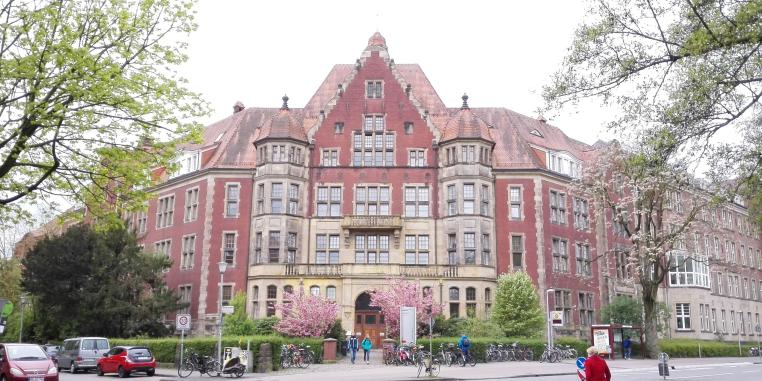 Network-wide Seminar III
In August 2018, the final ITN network-wide seminar took place in Münster. The participants were our ESRs as well as other PhD fellows, supervisors, and the Scientific Advisory Board. The seminar focused on presentations by the young scholars all related to the research theme of our ITN:
Sara Contini: Is it possible to identify a notion of "human dignity" in Origen's De Principiis?
Johannes Renders: Freedom through Submission - A Representation of the Muslim Discourse on Human Freedom in Denmark
Laurel Lied: Merit, Theosis and Rebirth: A new reading of Danish Pietist and Orthodox theological clashes
Ilaria Scarponi: Pelagius Commenting on Rm 9.17-18
Morten Møller: A Refutation of Origen? Augustine's new interpretation of Romans 9 in Ad Simplicianum
Joshua Roe: Reality without Essence: Schelling's response to the Problem of Evil
Valeria Dessy: Adolf von Harnack: dogma and Hellenization
Fabian Tilling: 'Mystery' in Origen
Anne Achternkamp: Origen's Political Philosophy
Katarina Pålsson: The reception of Origen in Jerome's eschatological thought
As was the case on the previous seminar, the papers generated a lively discussion among all participants, which gave the ESRs an opportunity to receive invaluable feedback from other junior and senior researchers before finalizing their theses.
Further, as continuation of the career session at the previous seminar, the program also included a session on career planning headed by our Scientific Advisory Board (SAB) members Peter Martens and Benedict Ryan and the ITN coordinator, Jacobsen. We also had a dissemination and outreach session planned by Ryan. With a lecture entitled Outreach and Dissemination: Freedom and Dignity as Important Aspects of Contemporary Political and Social Life in Europe, Ryan, among other things, illustrated important links between the ESRs' academic work and the political and social spheres.
The NWS thus gave us an opportunity to introduce the newest member of our SAB, Benedict Ryan. He is the Head of Research in the British think tank Theos (www.theosthinktank.co.uk) whose aim is to stimulate the discussion of the role of religion in society. This matches the contents and aims of our project perfectly, which is why we were happy that he accepted our invitation to join the SAB and to come to the NWS.
Find more information on Theos here.