New ITN Panel on Origen's Platonism - call for abstracts
We are happy to announce that the International Society for Neoplatonic Studies has accepted the panel proposal of two ESRs, Giovanni Tortoriello and Andrea Bianchi. The ITN panel will take place at the 16th Annual Conference of the ISNS in Los Angeles, June 13-16, 2018. The organizers invite abstracts: deadline February 21.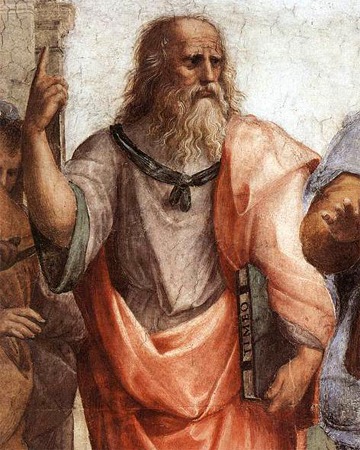 ISNS to host an ITN panel on Origen's Platonism
An ITN panel on Origen's Platonism organized by two ESRs, Andrea Bianchi and Giovanni Tortoriello, has been accepted by the prestigious International Society for Neoplatonic Studies to be held in Los Angeles between 13 and 16 June 2018. Part of the ITN team will therefore represent their projects at ISNS 2018, but all scholars interested in the subject are invited to send in abstracts. The panel description is available online, but you can find the introduction here:
Platonising heresy in the early modern period: the case of Origen's revival
The early modern period marks arguably a new era in the history of the reception of Plato in the West. The rediscovery of one of the most controversial figures in the history of Christianity, namely Origen of Alexandria, meant at the same time the reappraisal of Plato and Platonism. As for Origen himself, he was both accused and defended by different sides and for the most varied reasons. Although in 1486 Giovanni Pico della Mirandola was accused of heresy for having claimed in his 900 Theses that Origen might be rather saved than damned, for example, at the beginning of the following century the "prince of humanists", Erasmus of Rotterdam, set Origen at the cornerstone of his biblical exegesis. Origen and, in some occasions, his Platonic background became gradually a hotly debated topic.
Please visit the panel list for a full panel description: http://www.isns.us/Panels2018ISNS.pdf.
Call for abstracts
The panel welcomes abstracts on Origen's theology and its relationship with Platonic philosophy; Platonic, Origenist, and Christian metaphysics or Origen's influence on the relationship between Platonism and Christianity. We also would like to restrict the analysis to the Early Modern period, broadly conceived (roughly 1500-1700). Abstracts should be max 1 page long and are due by 21st of February. Accepted papers will be notified by 26th of February. Papers may be presented in English, Portuguese, French, German, Spanish, or Italian. It is recommended that those delivering papers in languages other than English provide printed copies to their audience at the conference.
Please send your abstracts to both panel coordinators, Giovanni Tortoriello, g.tortoriello2@gmail.com and Andrea Bianchi, andrea.bianchi.y@gmail.com.
Here, you can find more information on the event: https://isns2018.wordpress.com/